Groucho Marxist



What's new democrats? Woe, Woe
What's new democrats? Woe, Woe

Democrats, democrats, We've got power
And lots of powers to take from you
And so Obama, your cute little democrat blows

Democrats, democrats, We hate you, yes, we do
You and your democrats blow

What's new democrats? Woe, Woe
What's new democrats? Woe, Woe

Democrats, democrats, it's so thrilling
Stop your job killing healthcare bill too
So go and make up your big little democrat lies

Democrats, democrats, we hate you, yes, we do
You and your democrats lies

What's new democrats? Woe, Woe
What's new democrats? Woe, Woe

Democrats, democrats, you're pernious
And if our wishes will come to pass
We'll soon be kicking your sweet little democrat ass

Democrats, democrats, we hate you, yes, we do
You and your democrats slips
You and your democrats lies
You and your democrats blow


Callmelennie


I saw his speech on a day when I got back to even
He said his liberal shadow of fail was up for vote
Now we're in the toilet
As he was preening I watched and it just got my goat

My my my Obama
Why why why Obama
I could see, with him, it's all about me
Now he's tied like a weight that no Dem can free

At break of morn, with our Senate hold shorn, I was acting
I crossed the aisle to the Reps and they opened the door
He stood there preening
I announced my change from the Donks, and he preened no more

My my my Obama
Why why why Obama
I deplore, you need to attention whore
Oh f#ck you Obama, I just can't abide you no more

He stood there preening
I changed from the Donks to the Reps, and he preened no more

My my my Obama
Why why why Obama
I deplore your need to attention whore
So f#ck you Obama, I just can't take anymore

So f#ck you Obama, I just can abide you NO MORE


Googie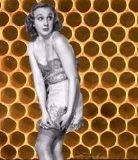 "O's A Blight"

(Hey world! Ugh! Yeah! Change! Change!)

O thought that you bought his story -- every stone covered up
Thought he would sneak Communism (Obama) (Nothin' slow)
(He can't resist misters) (All wrong!)

Real governmental -- says we misunderstood
Told us that we'd love O Care -- like we were stupid
And you be best to remember, na na na na na, that his words have a bite

Now if you follow his methods, it's a Communist plan
He's earned the new reputation -- of 'an empty suit man'
And you caught on, na na na, that he don't treat us right

**Tom Jones had to be the hardest working man on stage--his dance moves are out of this world**

Ow! Yeah! Yeah! Yeah! Huh? Alright!
Every night, every day, every hour, every minute
(We're a strong nation) Heh! Ow! Yeah! O!
O's a blight! O's a blight! O's a blight!