TheFineReport.com

The latest Progressives' tactic is the fermenting of violence by stupid people. Here's a recent speech by an extremely progressive
Democratic
US Senate candidate
Elizabeth Warren
. Since she may sometimes be too smart for her constituents to understand, we have provided a between-the-lines translation:
I hear all this, you know, "Well, this is class warfare, this is whatever." — No!
("This is class warfare!")
There is nobody in this country who got rich on his own. Nobody.
("Except almost everyone on the Forbes 400, every conservative writer and radio host, and more people than my idiot voters can imagine. Come to think of it, I'm paid hundreds of thousands of dollars a year by a handful of leftist universities - and never had a single employee. Go figure.")
You built a factory out there—good for you!
("I know, I know - factories are built by large corporations owned by millions of shareholders. But you idiots don't know that.")
But I want to be clear.
("The people who make more money than you are the devil. Like Sarah Palin.")
You moved your goods to market on the roads the rest of us paid for.
("Who 'moves goods to the market' except giant corporations owned by millions of American shareholders? I know I sound ridiculous to anyone with a half a brain. Luckily for me, half the country doesn't have half a brain.")
You hired workers the rest of us paid to educate.
("I know, I know - millionaires paid taxes before they were millionaires, and pay even more taxes now. Now, remember what I said about the 'half a brain' thing?")
You were safe in your factory because of police forces and fire forces that the rest of us paid for.
("Kill the people who make more money than you. A factory is a good place to start, if you can find one.")
You didn't have to worry that maurauding bands would come and seize everything at your factory, and hire someone to protect against this, because of the work the rest of us did.
("Are you, deaf? Get out there and kill!")
Now look, you built a factory and it turned into something terrific, or a great idea—God bless. Keep a big hunk of it.
("I'll take the rest. God damn America")
But part of the underlying social contract is you take a hunk of that and pay forward for the next kid who comes along.
("Call me 'Kid.'")

R.O.C.K. in the USSA

Oh dear. Not to put too fine a point on it, but Comrade - have you had a JiffyLobo™ lately?


Dedhedvedev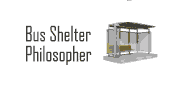 "There is nobody in this country who got rich on his own. Nobody."

Correct me if I'm wrong, but doesn't Comrade Warren's statement contradict the prog dictum that there are NO absolutes.


Krasnodar
What really worries me is that E.W. truly believes what she's saying is indeed fact.
We as the Collective should give our beloved Comrade Laika a hearty " well done ! "

This video dramatically shows how well the newly installed orbital neural transmitter is functioning..... especially on public officials.

Colonel Obyezyana

I once fermented some violence. It had such a high alcohol content that I put it bottles: Molotov Cocktails are great tools for fomenting violence!

Raum Emmanual Goldstein
Ok, Com. Finepoint.

Using the terms progressive and lunatic in the same sentence (especially in your title) without using the term "lunatic" to describe or otherwise modify a Teabagging RethugliKKKan (e.g. A good progressive condones the liquidation of Teabagging RethugliKKKan lunatics) CLEARLY proves you are a "Useless Idiot"... and thus you are a right-wing, Teabagging, RethugliKKKan lunatic worthy of liquidation. And like all right-wing, Teabagging, RethugliKKKan lunatics you probably use those tweezers to cart your meager gray matter about.

Since you have already incriminated yourself in your other useless blog, all that remains is to determine is which Mindless Purge you fall under.