NancyPeloski

Comrades, we are making strives in the new age of progress!
19-year-old Socialist takes seat on Red Bank Regional's Board of Education
Quote:
Now, Noble said he plans to stand up for his socialist beliefs as a member of the Red Bank Regional school board.

"I'm hoping to bring a different perspective, a left-wing perspective to a board full of capitalists," he said. "I have a different view point, both as a younger person and a Socialist, that I think could have a positive impact in and of itself."

Noble campaigned on a laundry list of issues that he would support, such as school sex education courses including lessons on LGBT lifestyles.

But Noble said some of the top issues he will be concerned with as a board of education member will be budget related, such as opposing merit pay for faculty members and fighting harder against budget cuts.

Noble said he would also fight to get military recruitment and other military-related activities banned from school grounds.

"I'm antiwar, absolutely," he said. "And I'm against poaching high school kids and sending them to the front lines of a war they have nothing to do with, they didn't start and will not benefit from."

Dedhedvedev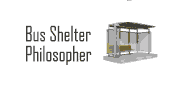 We need a lot more of this, i.e., nineteen year olds, and even elementary school children, explaining things to the rest of us.


The Lurking Comrade
Comrade Peloski, your news has put a feeling of warmth in my heart (although it might the 5 shots of beet vodka I had after reading this story).
Finally the children of
Red Bank, NJ will have watchful eye of 19 year old comrade to ensure that the Current Truth(TM) is explained to them in simple, easy to understand terms.

This "
Pat Noble" has paved new way for Next Tuesday, having the courage and bravery to be one of the first of us to openly admit to being a Socialist. Many of our other comrades hide in fear and shame of such a title, but hopefully thru the actions of the Noble One, many more will come out of hiding and proudly wave their Red flags!
Вперёд, к победе коммунизма!

Looks like they don't have any more need to hide.

Kelly Ivanovna/келя ивановна
Thankfully some of us never grew out of that!


Gulag 4 Alfred

We need to get young Comrade Noble to Chicago right away to finish his training
in cannibalism
under the tutelage of the renowned Commissarka Lewis.
http://www.mediaite.com/online/crowd-la ... -the-rich/