The Ghost of Red Rooster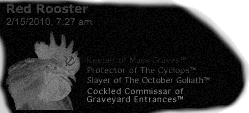 Comrades!
We have heard from many of our Rethuglikkkan Cuntservative neighbors that Socialism is Serfdom!
This is an OUTRAGE!
We ALL know that socialism is peaceful and acceptable understanding between ALL people. We will accept your dog, if you accept our cat. Furthermore, it also known to ALL proles of The Party™ that all cat lovers hate dogs, and all dog lovers hate cats! We are ALL specie loving racists! Even your Toaster is Racist comrades.
But that's Okay, and we are Okay. Flash your Party Bling!
And to continue, it is also known that if you do not accept vegetables, well then you are probably a Tyrannosaurus Rex! And we will be watching for you at our next Peoples Garden Party when you attempt to eat us ALL over the peoples fence in our safe space that Obama put in place to protect us!
We all know that socialism just requires a few stipulations on your freedoms for Others™. For instance, it is ok to make sure you do not say any incorrect or hurting words through Alexa. It is okay, for the NSA to listen in on your home to make sure that you or your Family™ are not involved in Hate Speech™ against The Party™ or The People™. Many Thought Criminals in Gulag is good protection of The People™!
It's ALL for The Common Good™.
We also know that it is ok if The Party™ controls news media to only give you the proper message at the proper time, for The Common Good™.
I mean WHO wants to hear Rethuglikkkan Cuntservative talking points about history or statistics or facts or other ridiculous lies!
We all know that there is NO OBJECTIVITY!... and all is Subjective... Emotive.... based on a Firm Feeling of Social Justice™!
It is in our woke pants Comrades! And no Neanderthal Cuntservative can ever make our pants this special.
SO Grab a Shovel Comrades!
And Let's Get Busy Building the World of Next Tuesday!!!

Antonio Salazarinski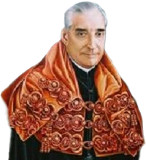 Comrade Jenkem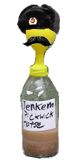 Your beets in every pot. If you're lucky you might be allowed some leftovers.


Antonio Salazarinski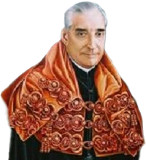 The Ghost of Red Rooster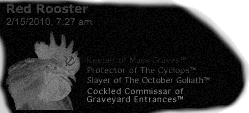 And so Dear Italian Salad Bar,
Tell US, What is REAL Socialism, Comrade? What are we doing wrong this time? Because we are beginning to have suspicions that maybe you are a fascist agitator!!!
Speak clearly comrade!
Or else enjoy a FREE TRIP to Jiffi Lobo™ before your time. Although it may be your time.