60's Sweet Pea Flower

Hey Fellas, choose your Valentine:
Haryetta is beautiful progressive womyn who loves the Indicago tribe and relishes life in the beet fields.
Morticia is a divine creation of progressive spirit from
the laboratory of Dr. Fuku
. Morticia's favorite pastime is eating apples, but she prefers pears.
Squisha began her journey as a devout Jehova's Witness, but once she found the glowing green globe of progressive Environmentalism, her world view began to change and so did her male prospects.
Jewlez was a prog from birth, born in a dumpster behind Planned Parenthood™, Jewlez finished her primary adjudication and reveled in her years at Prog U as the Professor's Exemplar De' Va Duche'. (that's favorite student, you knuckle-dragging Neo-Kulak konservatives!)
Pierce loves lawn darts, billards, and a good needle. She studied for a semester at Berkely and then decided to move on to higher things; like goddess of the Euzeby Tribe.
The Largess Sisters... a 4 in one package of special lovable persons to last you a lifetime!
Valentine Day
:
Non-Gender-Specific
>>
Gender Specific Male
>>
Gender Specific Female

Zilla of the Resistance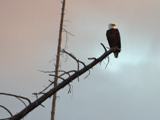 Haryetta looks like half the prog womyn that can be seen at Code Pink rallies. I choose her for the metrosexual prog "male".


Apparatchik Unkulturny

Comrade Jewelz was first introduced to me by Vladi, my barber, when she strolled walked past his barber shop, wearing an attractive studded collar. (In our Peoples Health Collective, Vladi is also her Ophthalmologist - and Dentist! A New Soviet Man!)

Naturally, Comrade U instituted a thorough investigation of her physical attributes Solidarity With Our Revolutionary Goals. Though ComJ has been repeatedly accused of "biting porcine animal food sources on the hamhock through a picket fence", there is absolutely no evidence that any member of our Farming Collective has ever had a dwelling surrounded by a picket fence!

After an appropriate interval, Comrade U arranged for a Meeting In Comradely Fashion at a Peoples Dining Factory. Even though ComJ emptied the meat trough in short order, Comrade U was still taken with her sexual attractiveness physical attributes healthy frame, clearly able to harvest beets in abundance.

For our second Social(ist) Meeting, Comrade U acquired 2 gallons of The Finest Vodka (The really good beet stuff, not that potato offal). When I arrived at ComJ's cell apartment, it was somewhat disturbing that ComJ could detect the gift before the package was even opened. She then Downed an entire bowl a full glass before offering a "refresher" to Comrade U. Another disconcerting aspect of this Meeting was that she shredded the Stuffed Bear Figure of Misha (the Russian Olympic Bear) that was our secondary gift.

In short, Comrade Jewelz has stolen Comrade U's heart. Many may consider that she is straying from Our Heroic Purpose. But Comrade U considers her "The Pick Of The Litter!"


Comrade Whoopie

I have studied these photos "long and hard" to no avail. I guess I'll just have to sleep on it.


Grigori E.R.

This years crop of Progressive Woymns is simply............sigh............outstanding. Thank you Comrade 60's Sweet Pea Flower.

Now, my dear friend Svetlana Loboda (she's headlining tonight's entertainment at the NC Kollective's Valentine Ball) says;"I just love the People's Cube and Happy Valentine's Comrades". She sent along a special video, signed with hugs and kisses:

Be My Valentine (Anti-crisis Girl)! (Ukraine)