ThePeoplesComrade

Quote:
Video Link
Family members tell FOX 2 the woman was celebrating her grandson's seventh birthday Sunday afternoon when she asked patrons at a nearby table to clean up their language. "She said, 'please don't use that language with children,'" said the victim's daughter told. "They told her to 'shut the f--- up and turn around.'"
That's when the daughter says a man jumped over tables and started swinging at people. "He punched her in the face and dragged her by her hair," she added.
This is obviously a case of cultural insensitivity on the part of some angry old white woman who was disrespecting cultural differences.
Perhaps we will hear a RAP about this in the time honored cultural tradition of RAP. "I hit the old white bitch and drug her by the hair, Yo".

Krasnodar
Sounds like more class subversion from
The Tea Party
to me.
They sneek into places like Detroit and stir up trouble just for the hell of it.
Especially around Martin Luther King's birthday.
Just to try and make the inner city with its Democrat supporters look bad.
( please note I didn't say the word " black " in my post.)

R.O.C.K. in the USSA

Disturbing. VERY disturbing.

Why can't these inferior old white people just get along? Must they ALWAYS start trouble? Where are those Death Panels when we need them?


Dedhedvedev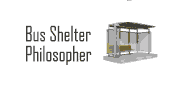 Writer Curtis White suggested that a lot of what passes for mental illness these days is just people noticing what usually passes notice.

I just noticed that "dottier" is an anagram of Detroit.


Zenitar_Kamera

Obviously the answer is to shut down the evil capitalist ChuckECheese businesses nationwide and demand reparations for those poor folk that were offended by that silly old rich woman.