Komissar al-Blogunov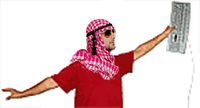 And so it was that coming upon a nap room, I laid myself down and dreamed a dream. And there I saw a young man whose name was Progressive. He was attired in neat clothes, and he held a manifesto in his hand. Progressive lived in the City of Prosperity, but as he read the manifesto which he ever carried with him, he began to be overcome with guilt. "I must leave the City of Prosperity," said he, "for I perceive that many are not as comfortable as I, and it is most unfair." Thus he passed the night in many tears and sighs whilst his wife and children strove in vain to persuade him that he ought to count himself blessed, and that by being so blessed he could give to others in need. Also, said they, he could aspire to many things and had much freedom in the City of Prosperity. "Nay," said he, "for we are only prosperous because we have stolen from others. Our city cannot long endure for its resources will be depleted and our planet destroyed in ten years. Settled is the science and thus the debate is ended." Amidst a most doleful parting, Progressive set out on his way, he knew not where.
~
Then he chanced upon Socialist. "Where do you go, comrade?" greeted Socialist. "Alas, I know not where, but I cannot remain in the City of Prosperity while others suffer from my greed and selfishness." "Well have you studied the manifesto in your hand," said Socialist approvingly. "I shall direct you in the way you must go. Do you see the eastern horizon? Good. Upon that horizon lies the Secular Utopia, a place where all are equal, all are told what to do, and all are happy." A smile began to dawn across Progressive's face. "Show me the way, Comrade Socialist!"
Socialist showed Progressive a grave with an image of a man with a most prodigious beard and fullness of hair. "Here lies he that wrote the manifesto which you carry," said Socialist. "Here your journey begins." Immediately a great burden rolled upon Progressive's back which caused him to stagger and strive to keep his balance. "What is this burden?" cried Progressive. "It is your guilt because of your privileged and unequal status," explained Socialist. "You must carry it always until you reach the Secular Utopia where all are equal." "But when shall I get there?" despaired Progressive. "Some time next Tuesday," assured Socialist, "but there is still much for you to learn and endure on your pilgrimage."
Then Progressive, newly and heavily burdened, made his way into the Slough of Sensitivity. Struggling in the muck, he heard voices all about him. One said, "You are destroying the planet!" Another said, "The children are poor because you exploit them for your luxurious lifestyle!" Still another howled, "You are overpopulating the planet and destroying the habitats of endangered species!" "Enough!" cried Progressive, "I can bear it no more!" "Guilty! Guilty! Guilty!" they wailed and shrieked again and again.
Staggering out of the Slough of Sensitivity, Progressive came to a house of a most progressive woman called Ms. Interpreter. Upon entering the house, Progressive saw many strange and wondrous things. There was a bust of the very man whose grave marked the start of his journey. Next to that, a bust of another man, bald and with a goatee. "Come," said Ms. Interpreter, "there is much for you to see." A great pie appeared before Progressive who wondered at its meaning. "This pie," began Ms. Interpreter, "is the economy. It never grows and it never shrinks. For one to gain, another must always lose. He who has property has it only because it was taken from another. Many evil men in the City of Prosperity live in wealth and comfort only because others are homeless and destitute! This is the vile fruit of what the denizens of that wicked city call 'opportunity.'" Ms. Interpreter spat in anger. "Then the pie must be equally divided among all," said Progressive. "Yes!" returned Ms. Interpreter, "and the government shall ensure that all are equal." Progressive felt a burning sensation in his forehead. It was a thought and its presence frightened him. "But," said he, "if a government is empowered to ensure equality, isn't it therefore already unequal in power?" Ms. Interpreter glared. "You do not question the wisdom of the government! They who serve in it are Pure and Enlightened; you are Stupid and Dependent." Progressive bowed his head before her fiery stare. How ashamed he was to have even thought of questioning the iron logic of totalitarianism. Progressive then saw an image of the world as a great ball of ice drifting through space. "This is the earth in ten years," said Ms. Interpreter, "because of the pollution caused by your City of Prosperity." Tears began to well in Progressive's eyes, and he felt his burden increase in weight. "There is more still," said Ms. Interpreter, "Behold, the earth in ten years!" Progressive saw before him the earth, but now all ablaze as it drifted through space. "Unless drastic changes are made," said Ms. Interpreter, "the earth shall be destroyed through the poison of prosperity and the lechery of liberty." But then felt Progressive again the burning sensation in his forehead. It was another thought, and it troubled him. "But how," said he, "can both prophecies be true?" "The science is settled!" shrieked Ms. Interpreter. "Another such utterance and you shall be sent back to the Slough of Sensitivity for reeducation!" "I repent and beg your forgiveness," pleaded Progressive earnestly. "I must never think again." Ms. Interpreter smiled. "Before you continue your journey to the Secular Utopia," said she, "I must warn you of a most dreadful foe you shall meet on the way. His name is Apologia. He will attempt to use reason and turn you back to the cursed City of Prosperity. Always remember that he is Confused and Misguided." Progressive paled. "Reason?" he whimpered, "What shall I do if he approaches me with – reason?" "Fear not," said Ms. Interpreter, "for with this magical chant you shall overcome him." Ms. Interpreter handed him a little card which Progressive gratefully placed in his pocket. "I must continue my journey," said Progressive. "How much longer before I arrive?" he asked. "Next Tuesday," answered Ms. Interpreter. "Oh, then I must be going. But I am hungry, and I wondered if you would be so kind as to –" "No!" said Ms. Interpreter firmly. "Go find a bread line." And so Progressive continued his journey.
Soon after he left the house of Ms. Interpreter, he happened upon the enemy of whom he had been forewarned. It was the evil Apologia himself, and he reasoned most dreadfully with Progressive. "Why are you leaving a city of opportunity and prosperity?" asked the evil one. "It's not right that I should have while others have not," rejoined Progressive. "But can you not with your earned wealth assist the truly needy?" inquired Apologia. "No, only the government can help others in need. All who have wealth are greedy, and they must be taxed to pay for those who have none!" Progressive answered proudly, convinced he had the rhetorical advantage. "But aren't there private charities in your own city who have helped many already? Aren't there doctors who have treated the poor at little or no cost? Doesn't government control bring a poorer quality of service and even more denial of goods and services when they become so empowered? If this is such a good idea, shouldn't socialist countries have living standards that are the envy of the rest of the world?" continued Apologia. "A century of failure proves nothing!" shouted Progressive. "We just need the right people to make it happen, but it will." Apologia mercilessly continued, "But aren't those who serve in government just as vulnerable to greed and temptation as any other?" "No!" insisted Progressive. "They are Pure and Enlightened, and others are Stupid and Dependent." Apologia tilted his head. "But if no one among us can govern himself, then who among us can govern others?" Progressive's head began to hurt. "Look," answered Progressive, "you're Confused and Misguided. What's worse, you're Misguided and Confused and you argue in circles! We must tax the rich who steal from the poor!" Apologia queried further, "But don't the rich provide the crucial first market for new technologies, goods, and services, even in medicine? And don't those things soon come down in price becoming more affordable and more available to the benefit of all?" Progressive became desperate, and then he remembered the card given him by Ms. Interpreter. He read the magical incantation, and then began shouting it, "Racist! Sexist! Anti-gay! Born-again bigot, go away!" This he repeated over and over again until Apologia realized he was wasting his time and so departed. Progressive continued, amazed at his intellectual superiority over the hopelessly bigoted.
It was then that Progressive saw a side trail which he hoped would shorten his journey, for Tuesday was not far away. The trail led him to a most opulent structure called Doubting University. Upon arriving, a maid attired in tattered clothing greeted him at the door and ushered him into a classroom where she busied herself emptying the trash can. With great curiosity, Progressive looked out a window and saw a giant of a man arrive in a most luxurious chariot and attended to by many servants whom Progressive later learned were called "graduate students". "Who is this giant?" inquired Progressive. "Oh, that's Professor Despair," shuddered the maid fearfully. "You will continue your studies under him." Professor Despair entered the classroom adjusting his cufflinks. Upon seeing the maid, he bellowed at her that she must get the trash and mop the floor in a more timely manner, or be sent away for reeducation. The terrified maid was most apologetic and begged not to be flogged again while she buffed his large, glossy boots. Professor Despair grunted and kicked her out of the room. Beginning his lecture, Professor Despair spoke at length about the inequality of wealth and the need for redistribution. He spoke about how the rich were greedy, and that they always oppressed the poor. Progressive nodded and dutifully took down page after page of notes, but then the burning sensation emerged yet again in his forehead. He raised his hand. "Yes?" said Professor Despair looking down his large nose with one eyebrow elevated. Progressive hesitated, but nerved himself and forged ahead, "Then wouldn't it be fair to share some of your income with the maid who cleans your classroom? You do make much more than she does, right?" Progressive only began to realize the rashness of his question as he saw the storm cloud gather on the professor's face. The giant's eyes widened in anger and Progressive felt himself wilt. "Your reasoning is Confused and Misguided!" thundered Professor Despair. "I may have you sent back to the Slough of Sensitivity for reeducation," he growled. "Oh no, that can never be," quailed Progressive, "I mean, if I meet all the criteria surely you can't fail me, um, can you?" "I'm tenured," grinned the giant. "And besides, I am finding you to be IN-TO-LER-ANT!" "NOOOO!" begged Progressive, "please, call me what you will, my liege, but not the "I" word!" "I am a giant," continued Professor Despair, "and therefore a minority. That you dare question me is clear evidence of your bigotry. You have failed. Leave, and don't forget to pay your tuition." Progressive found himself kicked out of Doubting University, his cumbersome burden even greater than ever before. "I'm so confused," thought Progressive. "I can only continue upon my journey, for Tuesday draws yet closer and I must make haste."
Wearily and woefully plodded Progressive along his lengthy journey. The burden began to press upon him and grind him down. After some time, a fellow traveler met with him. "May I help you with your burden?" asked the kindly traveler. Progressive peered upward through heavy and half closed eyelids. "Please," was all he could manage. The kindly traveler took up his burden and cast it on his own back. "I'm strong enough to bear this for a while. Come, let us walk together," he encouraged. Progressive looked on in amazement and thankfulness. "What is your name?" asked Progressive. "I am Capitalist," said the stranger. Progressive started upon hearing the name, but the man seemed kindly and was carrying his load. "What is that in the distance?" asked Progressive.
As the two came nearer to the distant gathering, they soon found themselves in most drab surroundings. Many were in lines, very, very long lines. Progressive asked why they were in very, very long lines. One said he was waiting for a stale loaf of bread, another that he had a ration coupon for a head of moldy lettuce, and a most pathetic fellow in poor health said he was waiting for approval to obtain permission to see a doctor. "What is this place where there is such increase of misery?" wondered Progressive aloud. "Why, this is Equality Fair," said the man waiting for the doctor, "where everything is free." "But surely you work," interrupted Capitalist. "Aren't you allowed to keep your own money and purchase what you wish?" The old man blinked in incomprehension. "What?" he croaked, "What do you mean? The government takes all our money. How else do you think they can make everything free?" responded the old man wondering what could be so wrong with Capitalist's reasoning. "This system is atrocious and unjust!" shouted Capitalist. "You have no freedom, and you wait and beg for the barest necessities. Why, in the City of Prosperity, our average citizens live like kings compared to this!" The old man covered his ears and looked away, the burning sensation came back to Progressive's forehead with a vengeance, and Capitalist found himself handcuffed by two large men. Capitalist was shortly sentenced to death, found guilty, and given a fair trial. Progressive worried about his friend, for who would carry his burden now? He heard gunfire from behind a building and knew that Capitalist was no more. Just then, Progressive's burden, now even larger than ever, rolled around a corner and fell upon Progressive's back flattening him to the ground. "How much longer before I get to the Secular Utopia?" groaned poor Progressive. "Next Tuesday," answered the old man. "At least that's what they've been telling me all my life."
Progressive, now on all fours, continued to crawl toward the eastern horizon as Socialist had directed him. Still hungry, still unfed, his burden only growing greater, he collapsed. Next to him was a skeleton of a man who must have died crawling in the same direction. The skeleton was crushed under its own great burden. Soon Progressive saw more and more broken skeletons on the vast, dry plain, and found himself briefly in the company of another pilgrim. Briefly, for all the man could do was breathe out the word "Tuesday," in one last sigh before falling faceward in the sand. The burning feeling returned to Progressive once again, this time bringing with it clarity of mind. "The manifesto is wrong," he said, surprised that such words had passed through his lips. The burden began to detach. "I'm not guilty of all the wrongs in this world." A shoulder strap snapped. "It's not our prosperity that causes suffering; it's our prosperity that relieves the suffering of others!" Another shoulder strap broke free. "Capitalism is economic freedom! It's moral, fair, and good!" The burden rolled off his back and he stood on his feet feeling strong, even giddy. "What is this that I do here vainly pursuing what can never be, what has never been?" he asked himself. And so he took his first step westward.
Turning his back to his former foolishness, Progressive made his way home. He was there met by his family who received him with joyful tears. He determined that he was going to pursue the best life he could with the talents and abilities God had given him so he could be a generous blessing to others truly in need. The road was not easy, and it had setbacks which taught him greater wisdom, but in the end he became what all agreed could be called successful, for in his success he had made the lives of others better.

RED POWER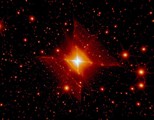 Now, reader, I have told my dream to thee,
See if thou canst interpret it to me,
Or to thyself, or neighbor: but take heed
Of misinterpreting; for that, instead
Of doing good, will but thyself abuse:
By misinterpreting , evil ensues.
Take heed, also, that thou be not extreme
In playing with the outside of my dream:
Nor let my figure or similitude
Put thee into a laughter, or a feud.
Leave this for boys and fools; but as for thee,
Do thou the substance of my matter see.
Put by the curtains, look within my veil,
Turn up the metaphors, and do not fail.
There, if thou seekest them, such things thou'lt find
As will be helpful to an honest mind.
What of my dross thou findest there, be bold
To throw away, but yet preserve the gold.
What if my gold be wrapped in ore?
None throw away the apple for the core:
But if thou shalt cast all away as vain,
I know not but 't will make me dream again.

John Bunyan


Sugar Daddy Bear
Komissar Blogunov,
What a truly macabre, almost goth-like story with such a painfully sad ending. It drew tears to my eyes to see Progressive fail on his journey to next Tuesday and return to the City of Prosperity as a dog returning to its own vomit.
I'm glad this was ony a dream you had—more like a nightmare, actually—and not reality because certainly something like this would never happen in The Progressive World of Next Tuesday™.
We'd make sure it never happened as in this dream!




Great story, comrade! I thoroughly enjoyed it and would like to pass it on to some of my prog acquaintances for their... 'enlightenment'.

Comrade Whoopie

I don't get it. What's your point? Seems kinda nightmarish.


Komissar al-Blogunov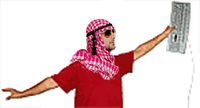 The warning is clear: we must avoid the poisonous influences of reason and the lessons of history (I know, history never actually happened, but we must avoid those who insist it did). Otherwise, we come dangerously close to thinking and become tempted to prosper on our own. Poor Progressive might have been the first one to discover the Socialist Utopia of Next Tuesday if only he had persevered in the faith that it was scientifically inevitable. The frustration of Progressive's failure inspires us to believe that WE are the ones we've been waiting for.

Red Rooster
This story is Kapitalist Lies!!!

Oh wait, I see... this is a warning to all proles about what kapitalist doublethink to look out for on the glorious trip to the Progressive World of Next Tuesday. Much how the book 1984 is our societal Utopian field guide for creating the Progressive World of Next Tuesday.

Brilliant Kommissar Blogunuv! Doubleplusgood.


Shovel 4 U
Holy Marx. Progressive obviously didn't get what he wanted this Winter Solstice Marxmas to have such a nightmare.




Kool-Aid_Man

(sniffle)

No, I'm fine... I just have something in my eye...

(snuf)


Komissar al-Blogunov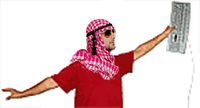 Yes, comrades, the very fact that Progressive never found the Socialist Utopia, and that no one else has, either, should inspire us to persevere. If we would just believe hard enough, it will happen. It's like Gullible Global Warming. If we insist on it, it will come true. At least, I think I'm pretty sure of it.

Komissar al-Blogunov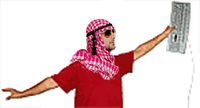 This post is approaching its second birthday. With all due respect to John Bunyan, I think now is a good time to dust this allegory off and put it before the collective once again.