Red Square
We already have a thread on that -
https://thepeoplescube.com/peoples-blog/ ... t9483.html
Normally I would merge them, making the new post a comment on the older thread. But Barack and Helen here like your idea of a mattress for every back. You got their vote.

Ivan the Stakhanovets

Does Helen "Auntie Semitic" get her own mattress or does she take shifts with our own MTE?


Ivan Betinov
Ms Fluke is quite capable of working more than one john thread at a time.


Dedhedvedev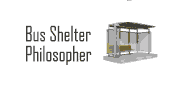 I see a Piece Prize in Ms. Fluke's future.


UnifiedInformation

How the Glorious State Convention must follow the Evil Old Rich White Thugs Convention, at least this year, is absolutely appalling. We have heard far too often the racist and should-be-illegal criticisms of The Great Leader™ and that the aforementioned Meeting of Thugs is a "tough act to follow." But we feel in our otherwise miniscule and unintelligent mind that if our convention is held first, there will be no act to follow afterward!....Four years, comrades, it WILL happen!
Also, if someone would please keep one eye at all times on Billy Bob Clinton just to make sure he doesn't get in trouble with the so-called "ladies," that would be most appreciated.
Also also, Paul Ryan killed it last night. Hoping Mitt will do the same tonight.
(again)
....Yes, killed Granny by throwing her off a cliff!!! BWAHAHAHAHAHAHAAAAA