Vladimir Poutine
There once was a liberal who wasn't given something he thought he was entitled to. To justify this entitlement, he took a great breath and sang out, "Discrimination! Discrimination! I was discriminated against and unfairly treated!"
Conservatives turned on their heels and came running to help the little liberal fight the discrimination. But when they arrived, they found no discrimination.
"Don't cry 'discrimination', liberal," said the conservatives, "when there's no discrimination and you're just not given what you think you're entitled to!" They went grumbling back to their homes.
Later, the little liberal sang out again, "Discrimination! Discrimination! I'm being discriminated against!" To his naughty delight, he watched the conservatives run to help him fight the discrimination again.
When the people saw no discrimination they sternly said, "Save your frightened song for when there is really something wrong! Don't cry 'racism' or 'discrimination' when there is NO racism or discrimination!"
But the liberal just grinned and watched them go grumbling back to their homes once more.
Later, the little liberal was REALLY discriminated against during a job interview by someone who hated him for one reason or another. Alarmed, the little liberal leapt to his feet and sang out as loudly as he could, "Discrimination! Racism!"
But the conservatives thought the little liberal was trying to fool them again, and so they didn't come.
After some time, everyone wondered why they hadn't heard from the little liberal. They looked around to find them, and found him weeping on the streets.
"There really was discrimination here! I was discriminated against, and now I'm homeless and impoverished. Why didn't you help me?"
An old conservative tried to comfort the little liberal as he slept in his box.
"We'll help you in your discrimination case in the morning," he said, giving free legal counsel to the entitled youth: "Nobody believes a liar… even when he is telling the truth!"

Captain Craptek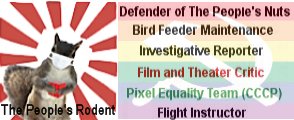 Comrade Poutine,
At least we have "The Wolf" to provide "The Current Truth" as needed.

Red Square
This post is, of course, a rewrite of the old classic fable by the great ancient squirrel, Craptek, titled,
The Wolf Who Cried Trump - A Craptek Fable.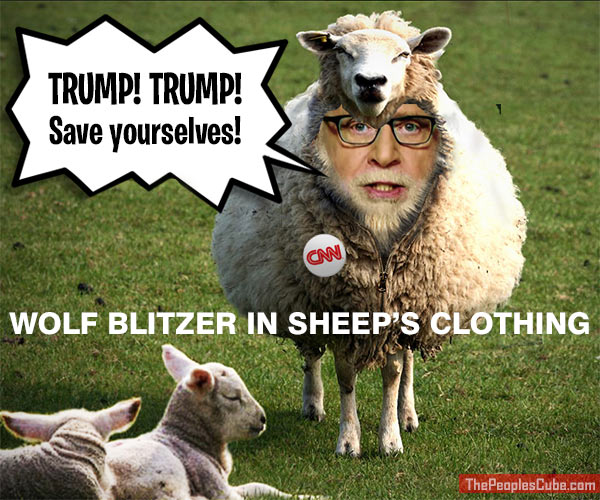 But, of course, in the end everybody can see that he is but a pussy in wolf's clothing.