Konservative_Punk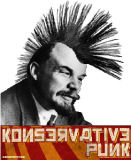 THE VATICAN--Yesterday, during his morning mass
homily,
Pope Francis urged Christians to come out of the closet and proudly proclaim their communism. He stated that when the church is generous in providing for the needy, "the Church ends up looking like the communist party and this bothers us." But nothing about the communist party should bother Christians, he opined.
He encouraged his followers to take pride in looking like the communist party, because it is a glorious party that fulfills the commands of God.
The Pontiff used a story from Genesis to illustrate one way in which God invoked communism. He said that when God asked Cain, "Where is your brother?" (whom Cain had recently murdered) God was channeling Karl Marx by applying guilt to Cain, ostensibly a member of the privileged elite, for exploiting his brother Abel who was presumably from the working class. This ancient story clearly shows how God wants Christians to stop murdering our foes and give our wealth to them instead.
Pope Francis seemed to be making the point that it is God's will for the state to control the means of production, though he did not quote scripture on that particular subject. The Holy See also did not tackle 2 Thessalonians 3:10 where it says: "if any would not work, neither should he eat," a scripture that is in direct contradiction to the platform of our beloved
communist
Democrat Party, but as with the story of Cain and Abel, perhaps theologians have simply been missing the point for millennia.

Pamalinsky

Comrade Conservative Punk,

As you well know, Missing the Point™ is our stock and trade. We OWN the Laws of Cause and Effect," our Holy Grail, by any means necessary.


Red Square
Comrade Francis has been a devout Party member from the start. We have highlighted many of his heroic exploits in promoting the Current Truth over the years (see below).
And the most Current Truth today is, of course, is the part of the Bible that says that the government must forcibly confiscate property from those who have jobs and give it to those unwilling to work.

P.P. Gogol

Psalm 137:9: May the Lord bless everyone who beats your children against the rocks!

Let him/her/xe/sheit who has wisdom profit thereby.