Chedoh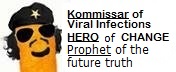 PYONGYANG, NORTH KOREA - Reports are surfacing from various Chinese news sources that a bust of Bernie Sanders has been erected in the "people's garden" behind the Presidential Palace at Pyongyang, the capital of North Korea, sometime during the past few weeks. According to said sources, a plaque beneath the statue reads "Bernie Sanders, Hero of True Socialism, Proponent of Communist Ideals."
This event marks the first time that a U.S. citizen has received any kind of recognition from the DPRK and is only one of a few other foreign nationals to be officially recognized by the State of North Korea. The only other foreign recipients to be honored with a bust of their likeness have been Vladimir Lenin, Joseph Stalin, Karl Marx, and Mao Zedong, who are all reportedly located side by side in the garden among twenty other busts of North Korean nationals recognized for their "heroic socialism."
According to the reports, Sanders' political, cultural, and economic views have been catching attention of various members of the North Korean government in a very positive way, and have even earned Kim Jong Un's official endorsement. It is rumored that Kim Jong Un himself ordered the bust to be made, since it was reportedly him who personally unveiled the Sanders bust in front of a small gathering of high-ranking North Korean officials.
Kim Jong Un commented on the struggles that Sanders has to face as "a long and difficult road of derailing the evilest and largest capitalist system on the face of the earth," and has declared Sanders a "potentially powerful ally, given his heroic socialist deeds within the oppressive capitalist regime."
Over the decades North Korea has witnessed the fall of other communist states, from the USSR to Eastern Europe to Vietnam, and sees the rise and popularity of Bernie Sanders as "hope for a new political ally and a beam of socialist radiance in a world being consumed by the darkness of capitalism."
Kim Jong Un further promised that "so long as Sanders continues down the path of higher morality and democratic socialism, he will always have a friend in the people of North Korea."

qwiktrotsky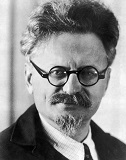 When asked to comment on accusations that implementation of Mr. Sanders' policies would bankrupt any country, Kim Jong-un commented, "Damn, people! It's just about SHARING! Jeez, Louise."


MaosLaundress

If this two bit socialist Sanders thinks he can just put on his pink undies and play hardball with the truly red diaper babies who have glorified the revolution, he has another thing coming.
What is Comrade Kim Jong-un thinking?
The Dear Leader must know that the glorious world must be inhabited by true leaders who annihilate enemies, flush state secrets down memory holes, and set up torture gulags for peoples enemies.
What has Sanders done beyond petty theft during his Senate races?

RedPokemon

well congratulations to Mr. Sanders