Panem Et Circenses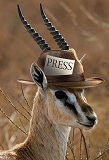 Kabul, AFGHANISTAN -- The Taliban took back Afghanistan in a matter of weeks and immediately began mandating peace in this war-torn nation. More detailed record-keeping has been one hallmark of the new, liberal rulers.
Official Taliban statistics provided to Supreme Islamic Council members show beheadings and stonings down 15% and 12%, respectively, in week-to-week averages. This good news
was tempered slightly by statistics indicating beatings up slightly
(a footnote indicates the beatings statistic includes both extra-judicial and court-ordered). The official report consisted of handwritten tally marks on a page torn from an MRAP repair manual. It was hand-copied by scribes and provided to each of the 34 provincial leaders in the country to provide data for informed decision making.
Supreme Commander Hibatullah Akhundzada concluded the briefing with a message to the United Nations, through an interpreter: "You can clearly see we are holding firm on our agreements with the former occupiers and our commitments regarding human rights to the international community. As far as you know, we have reformed. We are expecting aid packages immediately. Do not make us ask twice."

Panem Et Circenses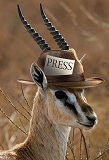 Add'l info about the wonderful new world they're creating there for women.
TRIGGER ALERT: The following article has a sentence praising something Trump did. READ WITH EXTREME CAUTION!
https://www.bbc.com/news/world-asia-58496148

Papa Kalashnikook

Glad they made it out of Afghanistan. As Barack Hussein Obama said, never underestimate Biden's ability to f*ck things up.

Kapitan Kangaroo Kourt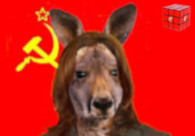 The Taliban are Mostly Peaceful™ terrorists.


jackalopelipsky
Kapitan Kangaroo Kourt
The Taliban are Mostly Peaceful™ terrorists.
Yep, Kapitan 'Roo, the Taliban aren't anything remotely like those Americultan Jan. 6 terrorists. That 4th plane of self-destruction is still flying at local Collective's news desks and universities across the MotherLand.