Red Square
In case you're wondering, Israel has its share of crazy progressive moonbats who are at times even crazier than the ones you see in San Francisco. If you come across pictures of nude Palestinian protesters in the streets - painted blue as the nature-loving oppressed aliens in Avatar, or whose only item of clothing is a bandanna with some Arabic lettering - make no mistake: those are young Jewish moonbats of Israel posing as Arabs out of "solidarity."
And where there are moonbats, there always are those who mock them. Just as the moonbats go for a "shock therapy" hoping to make everyone else "wake up" and "become aware," their detractors are trying to shock the moonbats for the same reason, hoping they would come out of their mental anesthesia.
This funny infiltration was staged last Saturday night by some Russian-speaking Jews in Israel, apparently after they realized that all other means to get through the prog skin fail. Ushanka tip to our Israeli reader Moti B.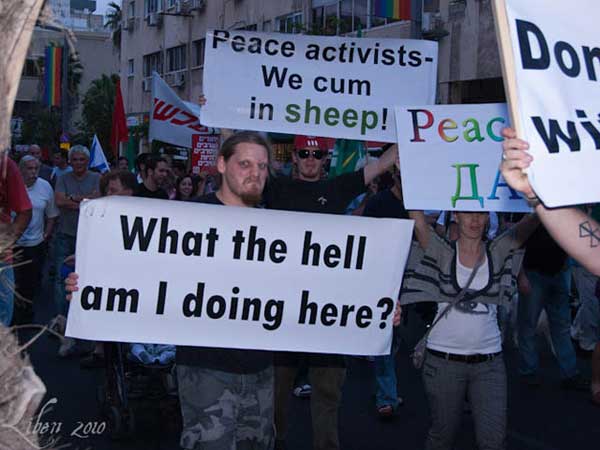 Notice the woman with the pacard that says "Peace - Да!" Da is Russian for yes. The English-Russian word combination "Peace-Da" may only seem as "Yes to peace," while it is, in fact, the Russian word for vagina, which figuratively also means "total f**k-up."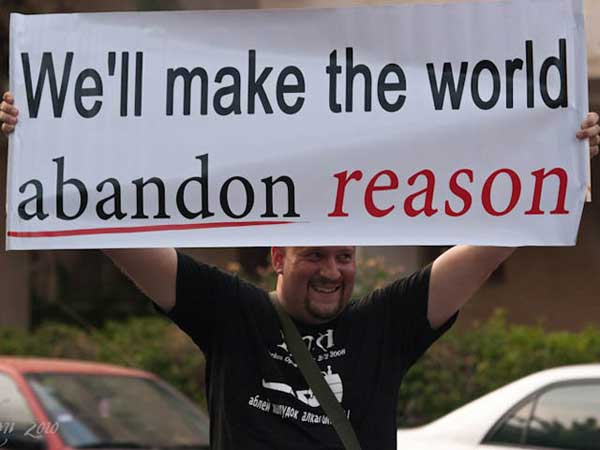 This is, of course, a direct quote from the recent music parody "
We con the world
." His shirt has Hebrew and Russian writing. In a deliberately misspelled Russian version of 
leetspeak
, it says "douse your stomach with some boose."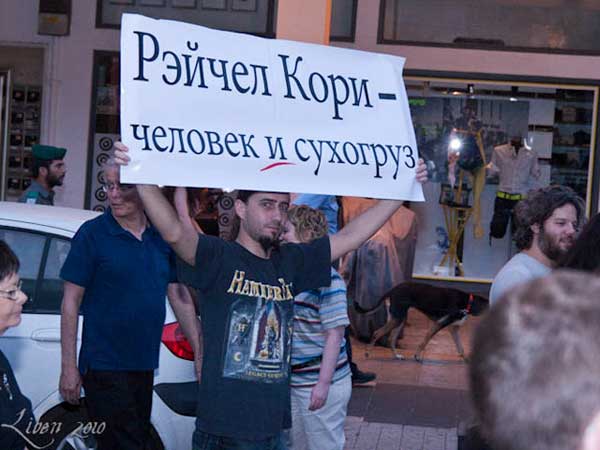 This is the funniest of all, albeit mostly to those who studied Russian literature in a Soviet school. "Рэйчел Кори - человек и сухогруз" translates as "Rachel Corrie - a human and a cargo boat," an allusion to Maykovsky's famed poem "Comrade Nette - a man and a steam boat" written about a martyred German communist after whom the Soviet government had named a ship.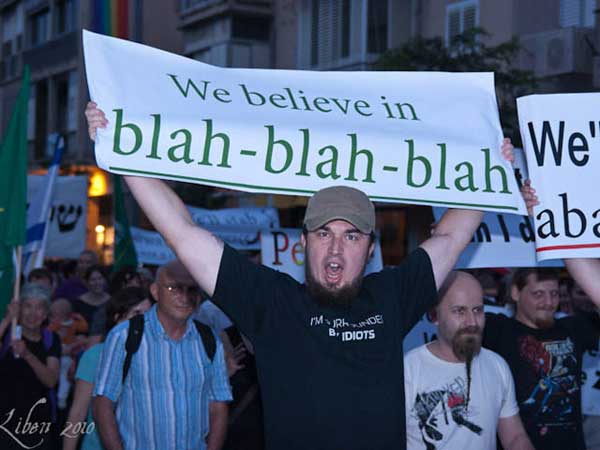 "We believe in blah-blah-blah"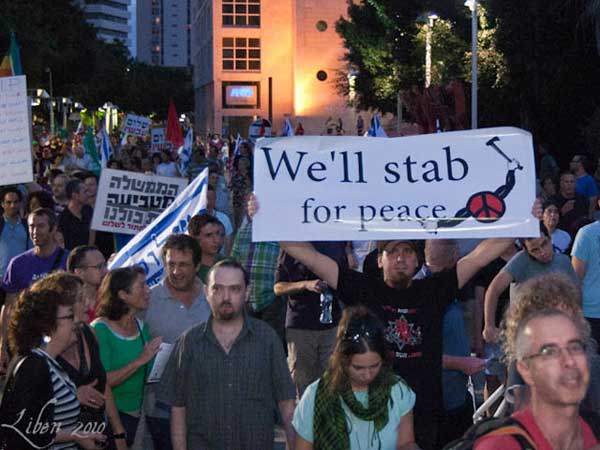 "We'll stab for peace"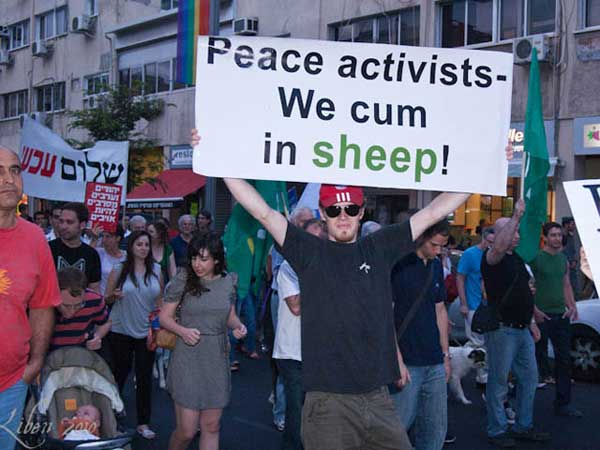 "Peace activists - we come in sheep"

ThePeoplesComrade

Yes, Israel is filled with comrades. My favorite description of Jews is: "Jews earn like Episcopalians and vote like Puerto Ricans. Don't you just love offending three people groups in one short sentence?

Colonel 7.62
Oh most equal. Most equal indeed!