Covfefe

Democrats are now agreeing to support voter ID, thus stealing a Rethuglikkkan issue so they can once again fool the middle! However, the confirmed moderate conservative Kamala "Slick Willie" Harris and noted Ukraine point man Joe "Multiple Infarction Dementia" Biden have opted to link support of voter ID with their universal mask mandate. Specifically, masks are now to be required for all government ID issuing facilities, especially in front of germ superspreader surfaces such as camera lenses.

Kapitan Kangaroo Kourt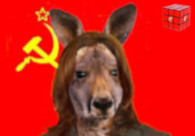 This might be more appropriate for Safety™, comrade.

RedDiaperette

Should not ID cards also have certification of vaccination status and date of last contact trackings?


Kapitan Kangaroo Kourt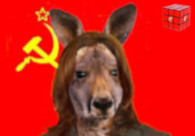 As long as there is no mention of contacts at bars or Peaceful Protests™.


Genosse Dummkopf

So-called
Totenmasken
accepted?
(asking for a friend,
†
1780, avid voter since evah)