Comrade Otis

...snakes instead.
from: Moonbattery
Frankly, I think it's now safe to drop the Trojan Horse moniker Democrat, which has always stuck in our craw - and just start calling ourselves Bolsheviks. Our friends will cheer and our enemies will run.

Gulag 4 Alfred

The "coming out" party!!!

Superkommissar Maksim


Fraulein Frankenfeinstein

I
whoredly
heartedly agree. Give up the Democratic BS and let's just say what
they
we are, once and for all. The Demosocialist Party. . . we throw all the socials; we have all the money
we're stolen
; we have all the power. And we have H I M
like it or not.

The Red Terror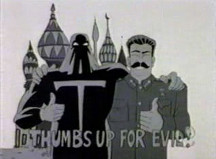 "Lying Weasel" must have already been taken.


Comrade Whoopie

Anti-Constitutionalist Party?

"Not-C" for short


Czar Czar

Maksim- Brilliant! I'm gonna help send that around the web- with your name intact!


RED POWER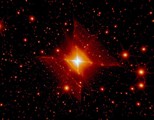 It is wise for comrade Stupak to keep looking over his shoulder. He now has an iron-clad executive order written in crayon on toilet paper as reward for his vote. I fear he may have been to much trouble in getting him to conform to the party line. There are rumors that he is now in line to be tapped from behind by Tokarev.