Chedoh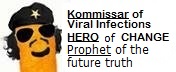 The Biden Administration has announced a new measure in the fight against Covid 19 by giving a deadline of March 1st, 2022 for private citizens to get the vaccine or they will be forced to live in Various FEMA camps that will be built across the country.

"If you don't get the jab and do your part to keep everyone safe you can expect to live out your days in a FEMA camp." Announced a triumphant Joe Biden who refused any questions that were not approved by a team organized to carefully filter any unapproved interaction between the press and POTUS.

"The only way to keep us all safe will be to build a giant wall around these camps so that the virus can't get out." Stated Kamela Harris from a private Caribbean resort where she claims to have been performing "important work" for the betterment of the country.

The white house released a statement saying that these camps will be fitted with swiming pools, restaurants, entertainment areas, and all kinds of other creature comforts that will be given to Americans similar to the ones granted to Mexican children detained at the border.

It was also announced that these camps will have no communication with the outside world what so ever. No phones no internet, no letters. Not only will these camps quarantine this deadly virus but a "deadly ideology" aswell according to an official release by the whitehouse.

It was also acknowledged that in a effort to soften the image of the new mandate, guards at these camps will be outfitted with rifles equipped with syringes instead of bayonets.


Red Salmon

Most Equally Esteemed Komrad Chedoh,
"The Australian Model ™" is all the rage for gun control with politicians of a certain stripe. The Australian Model ™ being Registration soon followed by Confiscation. It
makes perfect sense
feels appropriate that those of this stripe would also wish to adopt the Australian Model ™ for
dissident
COVID control. Impfung Macht Frei!
I denounce myself for pointing out the obvious. I'm certain my attitude will be corrected at the newly established Australian Model ™ "Wellness Camp(s)".
Australians do everything better in the Current Truth ™,
Red Salmon

Kapitan Kangaroo Kourt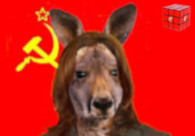 Australia is the new FEMA camp. You didn't know that?


Red Salmon

Most Equally Esteemed Marsupial,
Awesome! At least I'll get six XXXX (4X) Beers daily!
Sadly Adak Island in the
Aleutian Chain would make a terrific FEMA Camp too. I'll probably be sent there instead. Caribou steaks anyone?
Whatever in the Current Truth ™,
Red Salmon

Ellsworth Toohey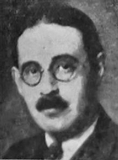 Red Salmon,

Better six quarts of Bundaberg Rum a day. All the better to endureenjoy the torturebenefits of the gulags.


Minitrue

Excellent idea! The only way to protect humanity is to strip it of all forms of normal human behaviour. The new medical specialty of Gulagologist will certainly help us re-educate these anti-science wretches. It's for their own good, after all.