Red Square
From the Glorious Leaders of AdVenture Capitalist comes even greater idle game! AdVenture Communist is game for masses! Built for hard working Comrades who want game that works even harder.
Play AdVenture Communist today!
Your daily ration of mandatory government-mandated fun!
Path to glory begins with Potato; grow and collect to gain more Resources. Seize means of production and become Glorious Leader of your own Communist State. As your power grows you will attract many Comrades to your cause. Many hands make light work; fortunately, there is always more work!
Communist State never rests, but you can! Recruit Researchers to automate your industries and increase their efficiency, power, speed and fortune; they put the "pro" in "proletariat"! Now close game. Go away! You are Glorious Leader with many important things to do. Return later to bountiful State, brimming with Resources at your disposal. More potatoes than you can shake stick at; and we have very large sticks!
Your Mission (of course you'll accept it!) is to spread Communism! Gain Ranks as you complete Missions and bring the glory of Communism to neighbouring nations. Remember, it's not invasion if it's for their own good!

The People's Anthony Sullivan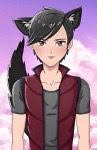 I actually play this one, and once considered delivering a report on this, but it looks like that won't be necessary now


Best Russian Driver
I played but was totally wiped out while making left turn in Siberia!